Owner Johnny "Sebastian" Ragazzo is a foodie. Born in NYC, and raised in NY State & New Jersey, it was a prerequisite that Sebastian learned how to cook (from his Great Grandparents, then his Grandparents) from when he was seven-years young. Those who know him a lifetime know him as Johnny.

Johnny was raised on a farm in New York State. From when he was very young, up until he grew into his teens, Johnny was always led to believe that brown cows produced chocolate milk. When he was a littl' boy, his Grandparents would hand him, and his brother Salvatore ("Sal"), buckets, and sent them on their way to the barn every morning at 6:00 am to milk the cows. Sal's daily mission was to milk the "white cows" for white milk, and Johnny's daily mission was to milk the "brown cows" for chocolate milk.
Little did Johnny know, his Grandparents would (secretly) squirt chocolate syrup into the bottom of his pale. So when Johnny milked the brown cows, chocolate milk would appear in his bucket. This was reinforced when a company called "Brown Cow Chocolate Milk" distributed and marketed their product, named  Brown Cow Chocolate Milk, to all of the local grocery stores, so Johnny never questioned the fact that brown cows indeed provided chocolate milk.
It wasn't until Johnny turned 18, when he visited his first bar (the NY drinking age back then was 18), a bartender struck up a conversation with Johnny and long & behold, they touched upon how he was raised by his Grandparents on a farm, and how he and his brother Sal were sent out every day to milk the white (for white milk) and brown cows (for chocolate milk). The bartender made a $100 bet with Johnny that, in fact, brown cows did not produce chocolate milk; with the patrons being the deciding factor for the bet. And that, my friends, is how Johnny lost his first $100 and also learned how to embrace tremendous embarrassment.
Apparently I'm not the only ding-dong out there!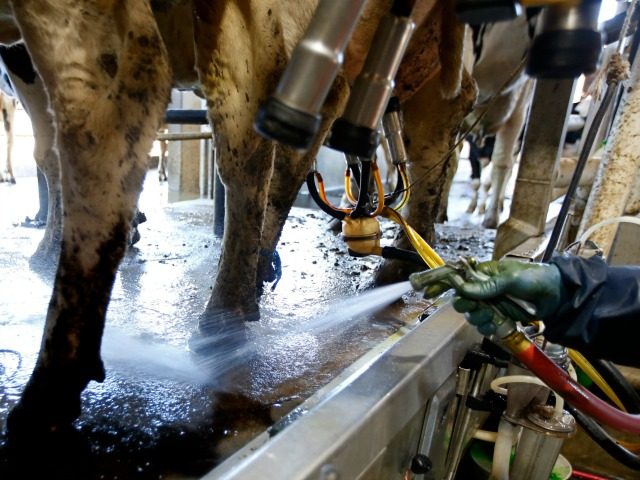 CLICK ON THIS LINK TO READ ALL ABOUT IT!


On a more serious note, as Johnny grew older, after his Grandfather died, he began using his Grandfather's first name, also Johnny's middle name, "Sebastian." Sebastian continued to pursue his passion for cooking. He's always been around, and involved with restaurants in some capacity. His Grandparents shared their secret recipe for making homemade sauce, known famously to Italians, as gravy. Over the years, Sebastian thrilled his lifelong friends with his Grandparents' secret recipe, and cooked big Italian meals for everyone without ever divulging his gravy ingredients. To this day, his lifelong friends try to steal that very same recipe, but Sebastian tells them that he's taking the recipe to his grave.
Being raised by his (very) traditional Grandparents, Sebastian has a tremendous respect and soft-spot in his heart for his elders, and seniors alike. Moreover, because Sebastian's Grandfather and Great Grandfather were drafted into the military to fight our country's wars, Sebastian takes great pride in honoring our military members, and veterans with great respect. Sebastian has also dedicated the Hungry Bear Deli, Bakery & Café to all those who lost their lives on 911.
By trade, Sebastian is an entrepreneur; a venture capitalist; and a professional negotiator. Some of his greatest accomplished can be view by visiting his website at www.OfferInCompromise.org.
Which leads us to Sebastian's restaurant passion. Sebastian is the type of person who is purely a giver. in fact, he prefers to give, than receive. Sebastian's sole purpose for acquiring the Hungry Bear in particular is because he believes that the local mountain residents; seniors; veterans; military and tourist folks have been missing out on some really great cold & hot sandwiches, baked on their very-own homemade breads; home & family-style cooking; pastries, and desserts; and of course his secret family recipe for the best homemade gravy on planet earth, which he uses when he breaks out his dinner servings of raviolis; stuffed shells; and manicotti.

Long ago, Sebastian partnered up with one of his lifelong friends, George "the Greek" Matthews, who took Sebastian under his wing, and taught him the restaurant business from the ground-up when they were both very young. Collectively, the restaurant endeavors have grown into a tremendous success.
Sebastian often patronized the Hungry Bear Restaurant, but believed that the Hungry Bear had greater potential, and so when the opportunity arose, Sebastian seized that opportunity and took control the Hungry Bear Sandwich Shack, now knows as the Hungry Bear Deli, Bakery & Café.
Since Sebastian acquired the Hungry Bear Deli, Bakery & Café, his first agenda was to incorporate a bakery to introduce their very-own fresh baked sandwich breads; and a turbo chef oven which is used for "baking" their hot sandwiches, verses "heating" them in a microwave oven. Sebastian's believes that the best ingredient for his popular sandwiches are his fresh baked breads, which makes a huge difference in taste.
Sebastian also purchased and installed an incredible Nespresso Café system, which generates the freshest cups of coffee, cappuccino's, and espresso's, specifically created to one's implicate personal coffee tastes and desires.
With respect to the overall appearance and motif of the restaurant, Sebastian has evolved the entire theme around a family atmosphere, which is the primary reason why he refuses to apply for a liquor license. When you enter his restaurant,  you will notice many familiar family signs. Moreover, Sebastian trashed all of the original, bulky tables and chairs, and replaced them with custom-made log tables and chairs. He's added electronic menu boards, and a new point of sale system, to help expedite orders, both off and here online through the Hungry Bear Deli, Bakery & Café's website. He is also in the process of installing a children's playground on the back side of the restaurant.

Sebastian's agenda is quite clear... he intends to introduce locals; seniors; veterans; military and tourists to a warm, and friendly family environment, where their home cooking is as welcoming as the atmosphere. And he's expanded the Hungry Bear Deli, Bakery & Café's hours to serve breakfast AND dinner, as well as their famous lunch menu, opening at 7:30 am and closing at 7:30 pm.
For the most part, when you catch Sebastian at the Hungry Bear Deli, Bakery & Café, after his employees leave for the evening,  Sebastian keeps the restaurant open as a hang-out until he leaves, which isn't usually until after midnight. So don't be surprised if you drive by after-hours during the week, and often times on the weekends, and see Sebastian sittin' with some of the locals; breakin' bread, and sippin' on a great cup of espresso, shootin' the breeze about how he lost his first $100 when he turned 18!